Awards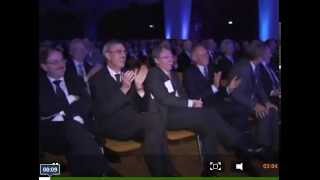 Bundespreis 2011 for Flockomat
Flockomat wins Bundespreis 2011 (now known as German Design Award) For the third year in a row, an innovative product from Lechnermühle has won the prestigious Bundespreis for outstanding design. Secretary of State Ernst Burgbacher at the German Federal Ministry of Economics and Technology presented Josef Lechner with the award at the International Crafts Fair.
Bundespreis 2009
Bundespreis 2009 Mühlomat 100 wins award for excellence in innovation and quality.
Innovationspreis 2009
Innovation Award 2009 Mühlomat 100 is the winner of the Innovation Award 2009 of the Bavarian cooperative banks.