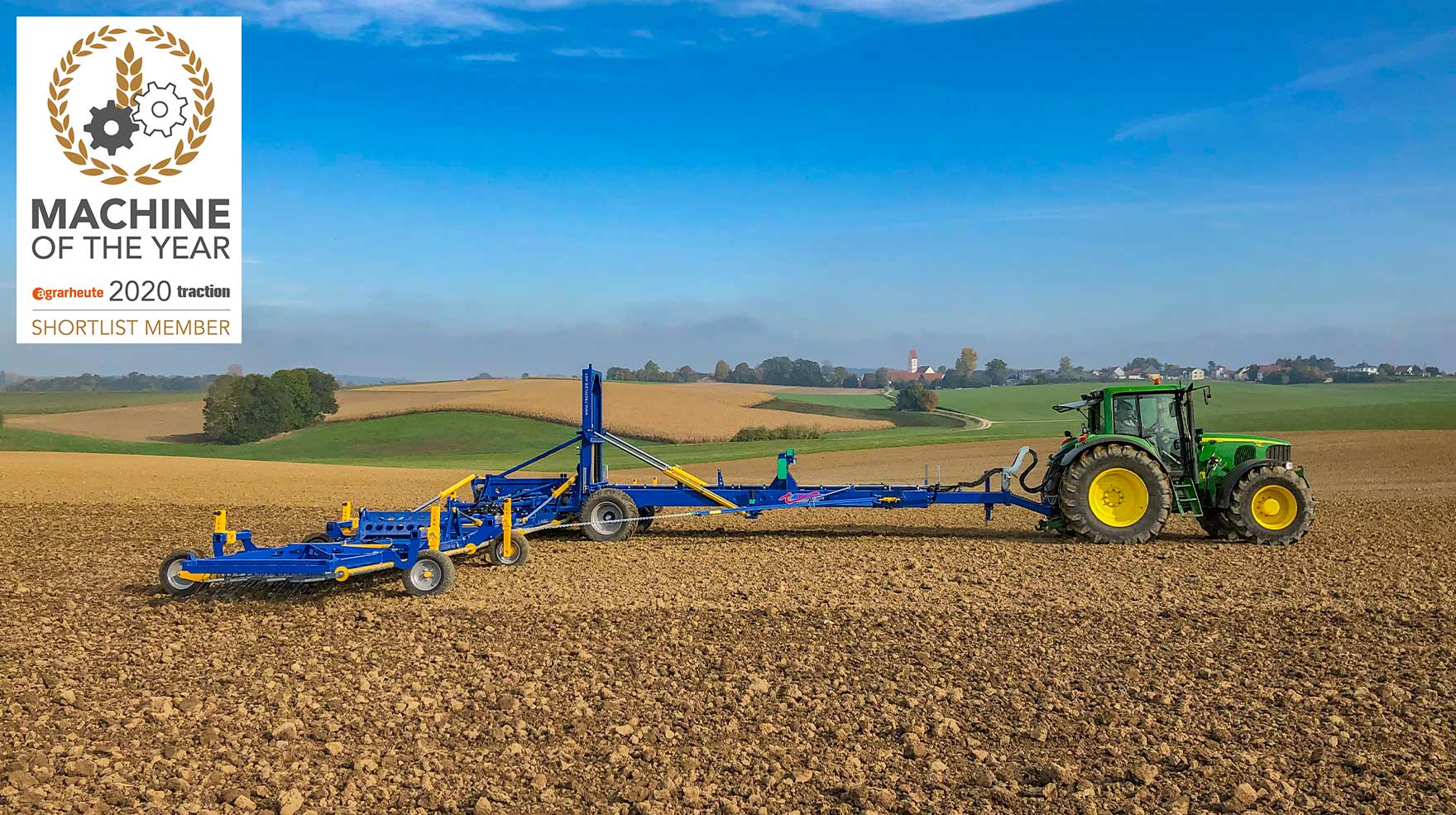 Nominated for the Machine of the Year Award
The TS 2420 is nominated in the mechanical cultivation category.
With working widths of more than 24 meters, TREFFLER is setting new mechanical weed control benchmarks in large area cultivation. The tine pressure can be adjusted hydraulically between 200 - 5000 g. Automatic working depth adjustment also ensures an optimal harrow pattern even in changing soils. Site-specific tine pressure reduction to zero is possible for every harrowed section in the headland. At the headland, the automatic lifting system ensures easy operation.