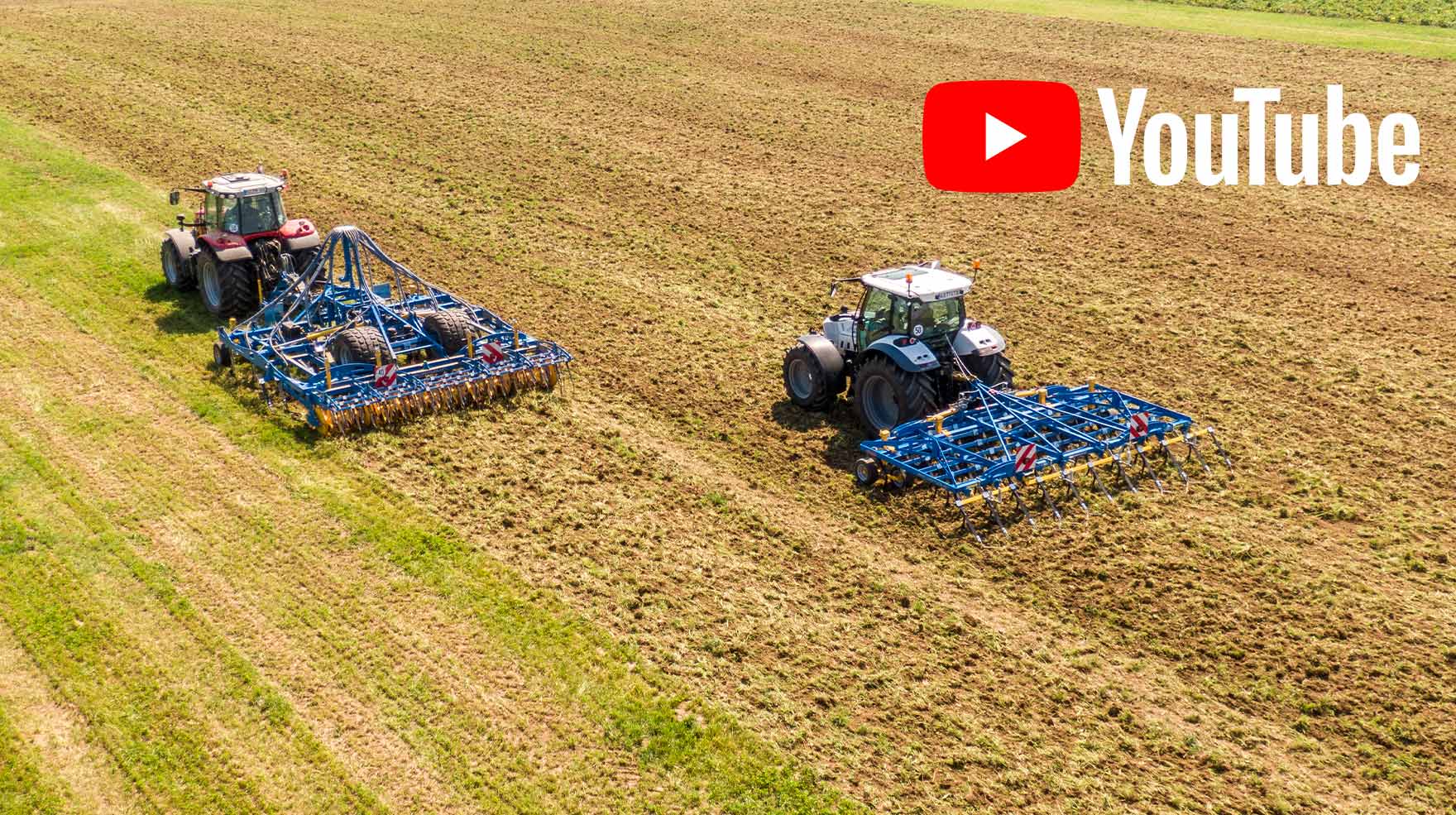 Product video of the dream team
Together with Agropictures, we present our dream team. The team consists of the precision spring-tooth cultivator, our precision cultivator and the 2-component seeder. With the dream team, you can experience agricultural expertise from one source.
See what our machines do so well. Different practical scenarios will show you what our machines can do and how to work with them.
Here is a brief overview of the video content:
Introduction

Presentation of the TREFFLER dream team

Clover grass breaking with TF530 precision spring-tooth cultivator and TG 500 cultivator

Stubble processing with the TGA 560 precision mounted cultivator

Intercrop cultivation with the TKS 300 2-component seeder

Conclusion