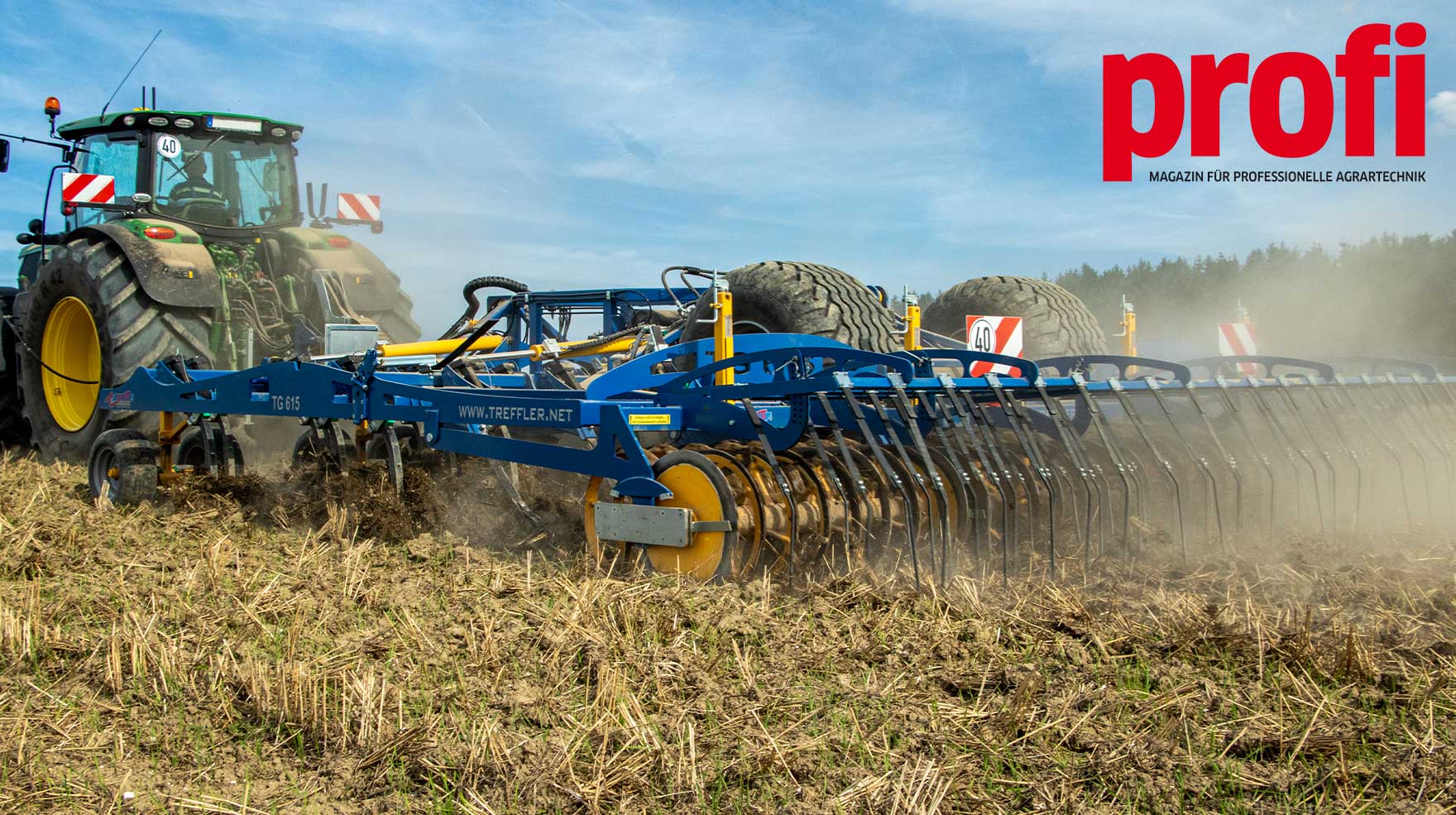 Profi tests the precision cultivator in practice
The TREFFLER TG 615 is a universal appliance for cultivation.
The cultivator's four hinged support wheel pairs enable it to follow the ground and adjust the working depth precisely. The leaf-sprung tines, which are 25 cm offset to the rear, keep the cultivator at the desired processing depth. The duck-foot share with 8 cm overlap ensure a cut across the whole surface for weed control. The TG 615 is therefore well equipped to flatten the ground, remove soil from root weeds and seed-propagated weeds, and leave them to dry on the surface. The three-row harrow, which brings the weeds to the surface in the seed leaf stage and leaves them to dry, can be used for further weed control. In addition to the weed control properties, the cultivator can also be used for sowing preparation or for deep soil cultivation in autumn.